SPECIFICATIONS
We provide the HDPE pipes from dn20mm to 1600mm.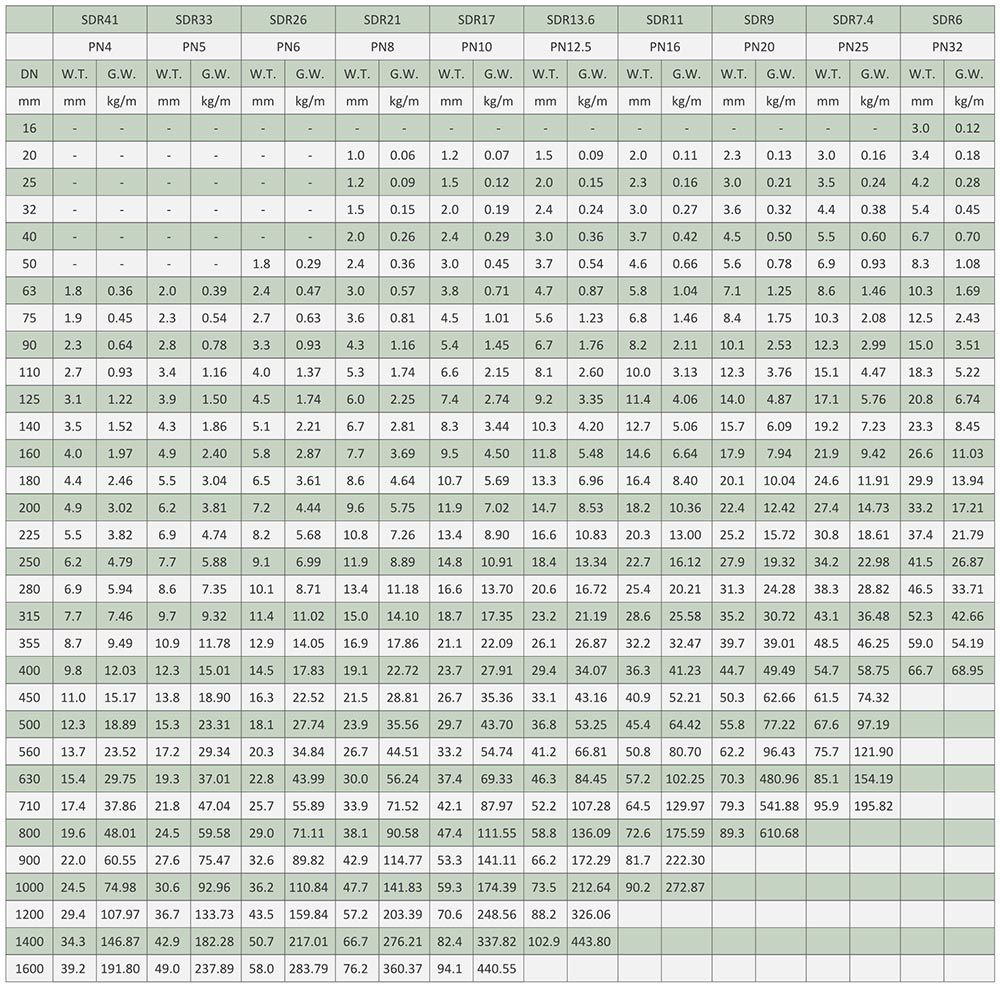 Note: Special specifications can be customized. Please contact us for more product information and pricing.
Please send your request to the email address: ph@phpipefitting.com (We will respond to you within 24 hours).
ADVANTAGES
HDPE pipe is an ideal solution for dredging pipeline. PUHUI HDPE pipe has the following advantages:
Corrosion resistance:

HDPE is an inert material that is resistant to various chemical media.

No leakage:

HDPE pipe is connected by hot melt, and its interface strength is higher than that of the pipe itself.

Light weight:

Light weight Easy to assemble or disassemble.

High toughness:

The elongation at break of HDPE pipes is generally above 500%. For the uneven settlement of the foundation, it has strong adaptability and good seismic performance.

Rapid crack propagation:

Excellent resistance to rapid crack propagation (RCP).

Excellent flexibility:

Excellent flexibility and scratch resistance.

Good wear resistance:

low wall friction coefficient, low flow resistance and strong conveying capacity.

Non-excavation installation:

A variety of non-excavation methods are available for easy construction and installation.

Low engineering cost:

low system cost, low maintenance cost and long service life.

Green, Recyclable, environmentally friendly:

HDPE materials can be repeated.